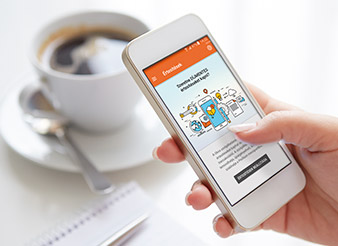 CIB Bank mobile application
Have your bank always at your fingertips!
Do your everyday banking in a simpler, more flexible, and more customized way by using your smartphone.


Banking made easy.
   Download the application now!         
CIB Internet Bank
Best retail Internet Bank 2008 - Privatbankar.hu
Retail electronic bank service of the year 2008 - MasterCard


Wherever, whenever, safely
Wide range of functionality
This Internet banking solution offers the widest range of functionality* in Hungary >>
Safe
What the CIB Bank system offers, what you are requested to do in order to minimize security risks >>
Attractive transaction charges
The cheapest banking channel.
Our offers  
Support
(+36 1) 4 242 242 /
Upgrade the Java Virtual Machine (JVM)